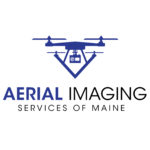 "THE SKY IS THE LIMIT"
For Real Estate , Construction Management, Construction Progression Photography and Videos.
Last time we spoke about the legal responsibilities of hiring a drone pilot. We also talked what to look out for as far as there qualifications in your drone pilot. 
This time we will expand on and talk about why it is it important to have a qualified and experience drone pilot.
One of the first things that comes to mind it does not matter if you are shooting a drone video or drone photography. Is the safety aspect, if your pilot is not a qualified drone pilot he or she does not care about safety. If they did they would take the time to get qualified. They would learn items such as weather, Airspace requirements where and where not to fly. So if they don't care about getting qualified to be a pilot. Do you think they care about your New Real Estate Listing?
 They may only be thinking how to make a quick few hundred dollars. They may not care about how you can better service your customers. What should matter you and your customers is Relationships and Trust. If you have a great drone pilot and you pay them fair and can create a good relationship, which in turn you can create trust in one another. Then you as a busy Real Estate agent you can trust them at the next photo shoot. That way you may be able to trust in them to do the right thing and you can move on to your next client. We all Know That Time Is Money.
The next topic we should talk about is the sight layout. Some Real Estate agents that I have dealt with were not sure about some of the sight requirements to shoot some one home or business. So one of the things is when you as a Realtor go meet with a perspective client that you think you may want to have drone to take some photos are: 
Cost of Property– if the cost of the property is less than 200k depending on your market you may not want to have your drone photos taken. However there may be some you would. If there was a great landscape feather that you could capture in the background of the Property. Ie Lakes, Mountains, Oceans, Beaches or some amazing architecture of the Property.
Clearance around the property– Something that you can tell when you look at the home. A question you may want to ask is. Do you think your pilot be able to fly around the home without hitting anything? Take a look for trees to close around the home, power lines other homes that maybe to close. If you don't think of this ahead of time and you and the pilot shows up to do the shoot and the pilot thinks it not safe for him to fly. Then both of you have just wasted your time.
Airports- Airports create a set of issues on there own. This is another item if you have a Professional Drone Pilot then they will be very aware of how to deal with the Airports. Most of the time this might not be a problem. However it may take a couple of extra days to complete the leg work. Just contact your pilot , they should know right off the top of there head if there will be any issue.
The next item that I would like to talk about is Meta data. What is meta data? Meta data is data that a Professional Drone Pilot puts in the photo during processing the photos.Like Location of the photo shoot, the address of the shoot , type of camera and camera settings, Name of the Realtor and Name of the Real Estate Company. In the world of websites and search engines hiring a Professional Drone Pilot can be worth there weight in gold. When using meta data making it easy for customers to find you or your listing is the way to go. Depending on the use of meta data you may be able to type in the address and have the photo of the property to come up in the search. 
This concludes my blog on Hiring a Drone pilot for your Real Estate Listing. I hope it may be useful to you or Real Estate company.